'Dot' exposes devastation of Alzheimer's disease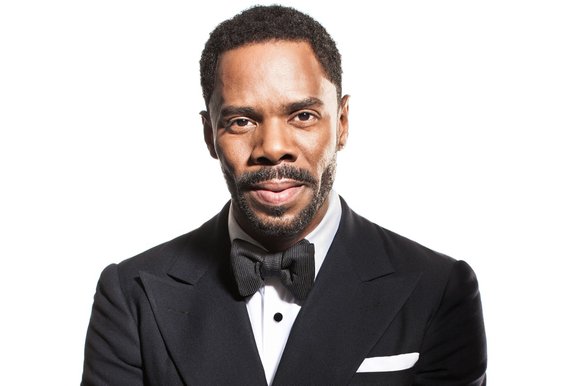 Colman Domingo hits the Alzheimer nail on the head with "Dot." This play is by far the most realistic portrayal of what Alzheimer's disease victims and their families experience. It has humor, drama and frustrated characters, and it does not sugar coat such an important issue. The audience sees Alzheimer's disease from the frustrated view of Dotty, the elderly mother of three adults, who can't remember the date, constantly asks the time and speaks to people about the same subject over and over again, as if the conversation is happening for the first time. Marjorie Johnson gives an endearing portrayal of this woman who is living in a world full of confusion, a world in which she will start to cook eggs and leave them on the stove to burn when she has a conversation with a visitor. This character's pain is obvious to the audience, as is the pain of her oldest daughter, Shelly. Sharon Washington portrays Shelly as a frustrated, overwhelmed person, who has a brother, Donnie, and a sister, Averie, but is the only child who takes on the responsibility of taking care of their mother.
Domingo opens the play by showing a frustrated relationship between Dotty and Shelly. Shelly is quick to correct the things that Dotty says when she talks about people and gets the dead mixed up with the living. Shelly has been dealing with her mother's confusion for one year and feels overwhelmed and ready to ask for help from her siblings. She is very focused on speaking with them during the Christmas holiday and getting them to get money together to put their mother into an assisted-living program. Shelly is a strong character but at the same time is so overwhelmed by the responsibilities of taking care of Dotty that she will put Dotty to bed with pills at 10 a.m.
For the Christmas holiday, Shelly tries to speak to Donnie about how advanced their mother's condition is, but he doesn't want to see it. As the visit goes on, his mother's deteriorating condition is blatantly in his face and he has to come to grips with it. He receives some help from his husband Adam. The youngest daughter, Averie, also witnesses their mother's failing mind. Jackie, a person who grew up in the neighborhood comes to visit for the holiday and she, too, is troubled to see the effects of Alzheimer's disease on Dotty. The only person who constantly seems to work with Dotty and has complete patience with her is Fidel, her part-time home health aide.
The cast is superb as they deliver this candid look at what Alzheimer's disease patients and their families experience. The entire cast gives unforgettable performances and features Stephen Conrad Moore as Donnie, Libya V. Pugh as Averie, Colin Hanlon as Adam and Michael Rosen as Fidel.
Sitting in the audience, I could hear people crying as we watched the intense sorrow that this family was experiencing. These characters are familiar to anyone who has had a loved one fall victim to Alzheimer's disease. I sniffled softly, as the tears fell upon my cheeks. The play made me think of my mother, who had dementia, a condition that she suffered from for years before she passed away. There's no way to prepare a family for what they will go through when a family member has Alzheimer's disease, but going to a play like this play gives one more empathy for the victim. Domingo truly exposes the audience to the trauma that the victim is experiencing and lets us into a world were noise, confusion, frustration and memory loss are rampant, a world where the victims are fighting hard to keep their memories through looking at pictures and trying to recall the bright times in their lives.
"Dot" is playing at the Vineyard Theatre at 108 E. 15th St. and it is beautifully and tenderly directed by Susan Stroman. "Dot" is powerful example of how theatre can mirror life.