Justin Michael Williams—'Metamorphosis' of an artist
MIKA BASSON | 11/17/2016, 4:04 p.m.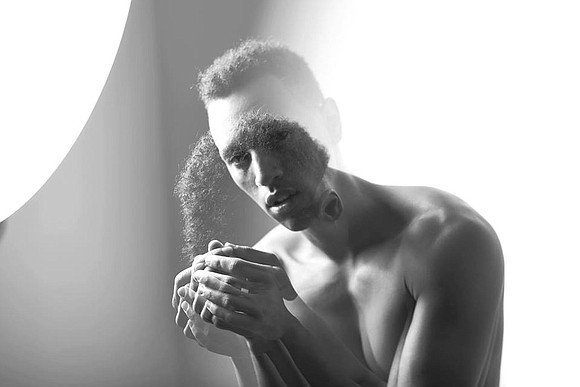 Humble beginnings give rise to the most authentic, creative individuals and artists. Musician and performer Justin Michael Williams possesses a deep dedication and passion for music and is a music star on the rise with a powerful voice and message to share with the world.
Williams recently released his first album, "Metamorphosis," which charted a top 20 spot on iTunes during its debut. Williams transitioned to music from a successful career in advertising and fitness.
"I grew up pretty poor," said Williams. "I grew up in the Bay area in a pretty dangerous neighborhood surrounded with gunshots, violence and addiction. I was able to get myself out of that by going to school." He later received a scholarship to study marketing at UCLA. "By the time I was 23, I was already making six figures," he added.
The switch to music was inspired by Williams' last conversation with his grandmother, who posed the question to him: "If you knew you were going to die in two months, what would you do?"
"Right away, I just knew I would stop everything and record an album," recalled Williams.
The album, "Metamorphosis," is a mouthpiece for change and the journey of alteration within oneself. "I originally set out to write an inspirational album and it turned out that when I started writing, all that was coming out was this dark stuff," said Williams. "I almost resisted it. Finally I understood that this writing was a way that I was able to really go into the dark places and process loss, death, drugs and self-acceptance."
He continued, "After I had [written] all the songs, it came to me that this album is really talking about all the things that have held me back from being who I am now."
Performance and music is the way in which Williams chose to embrace his identity and transformation into his full purposed self. "It's giving me this opportunity to share a voice and a perspective with people that they can connect to and that's a big responsibility that we have as artists," he said. "I want to be as authentically expressed as possible and I'm finding that the more real I am with people, my music and myself onstage, the more people are connecting with the music itself."
Two of Williams' biggest inspirations are media and music moguls Beyoncé Knowles and Oprah Winfrey. "I really want people to feel that they have the right to live a life that they love despite all that happens in our lives," he said, "Oprah is grounded, deep and spiritual and really relatable and Beyoncé is the symbol of hard work, determination and perfection and true craftsmanship."
"Metamorphosis" is available on both Spotify and iTunes, and a free download of his single, "Here With Me," is available on his website. More information can be found at www.justinmichaelwilliams.com, and on his Facebook and Instagram accounts. Follow him on Twitter: @wejustwill.