Woman of the Year: Tamika Mallory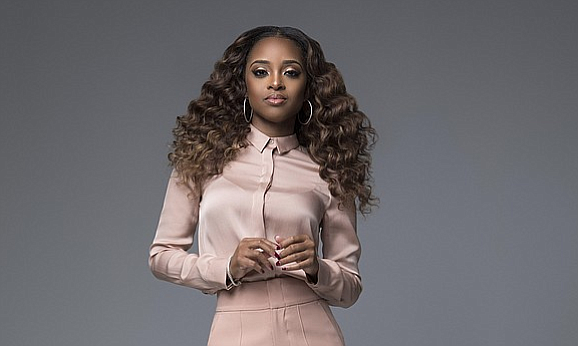 "Powerful" is the word activist Tamika D. Mallory says sums up what 2017 means to her. This year, the 37-year-old was thrust further into the spotlight for her work as national co-chair for the Women's March and continuing the fight for social justice.
"Within a year we were able to have one of the most historic moments for women in U.S. history, which was incredibly powerful," she said "People didn't believe that we could keep the movement going from the march. We have been able to do that."
It was Jan. 21 when Mallory stood before an international audience as the African-American face of the Women's March on Washington. She spoke before more than 1 million people in Washington D.C. and a total of 5 million worldwide who witnessed the power of women coming together in the aftermath of the inauguration of President Donald Trump.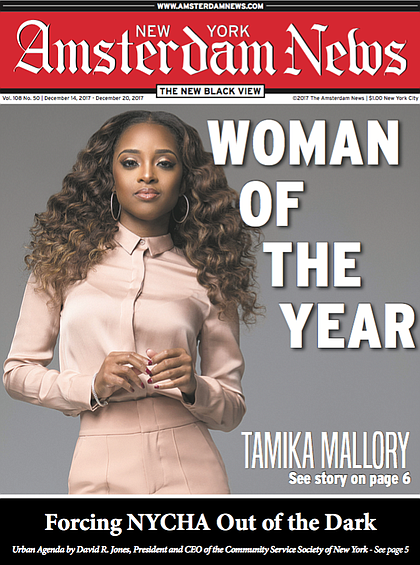 The moment is now documented as the largest single-day protest in U.S. history and Mallory was at the forefront. Her face has graced the covers of magazines, including Essence and Glamour. She was also named one of Time magazine's 100 Most Influential People.
"This year was full of power struggle and we've been extremely committed and victorious in so many ways," she said.
Mallory's own history dates back to her 14 years working with Rev. Al Sharpton's National Action Network. She served as executive director of the civil rights organization for four years. During that time, she was at the helm with Sharpton on issues from the NYPD shooting of Sean Bell, the Trayvon Martin case, the Troy Davis case and the 2012 killing of 4-year-old Lloyd Morgan Jr. Her parents were two of the first members of NAN.
Mallory left NAN in 2013 to pursue her own goals and aspirations. She started her own company, Mallory Consulting.
Fast forward to the 2016 presidential election, when Trump was elected and Democratic candidate Hillary Clinton lost. Many women who fought so hard to make another historic moment in American feminism were left in a dark place. Mallory received a phone call from Carmen Perez, executive director of The Gathering for Justice, to join her and national co-chairs of the Women's March, Vanessa Wruble, Linda Sarsour and Bob Bland.
"When we were questioning the goals of the march and putting together such a gathering, it was clear so many white women were involved," Mallory said. "Around 53 percent of women who voted in the election cast their ballot for Donald Trump and there were serious concerns."
Unlike other feminist movements in American history, Mallory said this one would be different, giving Black women not only a seat at the table but also a place to talk about issues all of Black Americans were facing. The idea, she said, was met with some resistance.
"I'm most proud of the work that made people uncomfortable," she said. "When you are planning something, you work to make everyone comfortable and feel safe in this space. We were doing quite the opposite. We had to talk about racism."