Advocates demand mayor make homelessness a priority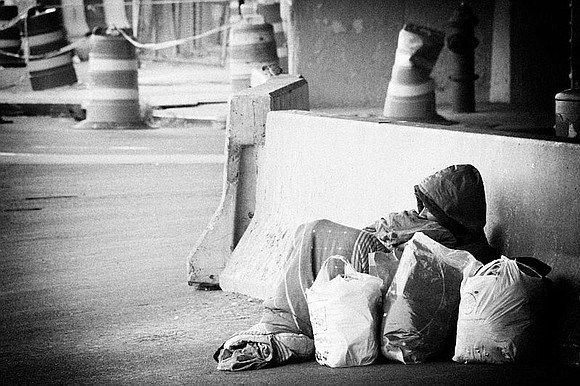 During Mayor Bill de Blasio's recent State of the City Address, he only mentioned the word "homeless" twice, referring to the nearly 65,000 New Yorkers who are staying in shelters.
The first reference he made was to a recent visit to a homeless shelter on the Lower East Side, where he met a woman who told him that just months earlier she had been evicted from the apartment she had been renting for almost 40 years. The second reference he made was to an upcoming announcement about the issue he plans to make "very soon" with no specific date.
"We have to address head on the challenge of opioids gripping the city and this country," de Blasio said. "You will hear more about that very soon. Because we're so much a victim of our own success with tourism and business booming, we also have a greater congestion problem on our streets than we've seen in a long time. We're going to talk about that in the coming weeks as well."
Advocates continue to pressure the mayor to deal with the issue of homelessness head on and make it a priority in his administration.
Homeless organization Picture the Homeless said they recently asked for a meeting with de Blasio and were denied. The group has been critical of the mayor making plans to combat homelessness and not meeting with those who are dealing with the issues firsthand.
"The plan might be great. We just don't know," PTC said in a statement. "And that's a problem, because homeless people know what needs to change, and what a real 'plan' for homelessness needs to include."
De Blasio was recently on the "Brian Lehrer Show" where PTC member Jose called into the program asking the mayor to consider meeting with the organization to discuss the city's homeless crisis.
"I have a lot of respect for Pictures of Homeless," de Blasio said. "I think you guys have done a great job of helping people understand that human beings are going through a lot and need support. We'll figure out how to work together. I'm always careful not to commit to specific meetings, but we'll figure out how to work together…"
While the homeless wait to see what the mayor's next plan is to deal with the issue, a recent report indicates that although some families without housing are getting a place to live, the city is placing them in buildings run by the city's worst landlords.
An investigative report released Tuesday revealed that homeless families are staying in buildings on the Public Advocate's List of Worst Landlords that includes buildings in disrepair, no heat and other code violations.
The city is reportedly paying up to $3,000 per apartment.