Trayvon Martin's death sparked a movement that lives on five years later
Darran Simon, CNN | 2/27/2017, 12:33 p.m.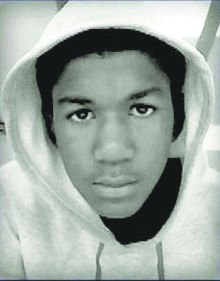 (CNN) -- Five years ago, the world learned of Trayvon Martin and how he died.
The African-American teenager's death at the hands of a neighborhood watch volunteer spurred a movement and gave rise to a rallying cry that resonates with many today: "#BlackLivesMatter."
Martin, 17, was carrying iced tea and candy as he walked from a convenience store to the home of his father's fiancee in Sanford, Florida. Neighborhood watch captain George Zimmerman spotted the teenager and called 911 to report "a suspicious person" in his neighborhood."
A scuffle broke out, but there were no direct witnesses. Moments later, neighbors reported hearing gunfire.
Zimmerman claimed Martin hit him, knocking him to the pavement. Zimmerman contends that he took out his gun and shot Martin in self-defense. Critics said Zimmerman was unjustified in confronting the unarmed teenager, particularly since Zimmerman disregarded a police dispatcher's advice to stop following Martin.
In July 2013, Zimmerman was acquitted of a second degree murder charge, igniting protests.
The image of Martin wearing a hoodie became iconic. Professional athletes donned hoodies, and protestors repeated the mantra: "I am Trayvon Martin" to express solidarity and outrage.
Martin's death inspired then-President Barack Obama to deliver a heartfelt message to Martin's parents, saying, "If I had a son, he'd look like Trayvon."
Writer, producer and director Ava DuVernay took a moment Sunday to remember Trayvon Martin before heading to the Academy Awards.
"Our hoodies are still up and the movement is still strong," she wrote on Twitter.
After Zimmerman was acquitted, three activists -- Alicia Garza, Opal Tometi and Patrisse Cullors -- created the hashtag #BlackLivesMatter in protest.
Since then, the deaths of several African-Americans at the hands of police kept the "Black Lives Matter" movement in the public eye.
Here are some of the cases that led to protests, and kept alive the national conversation about the deaths of black Americans, police conduct, and what critics say is inequality in the justice system
Eric Garner, 43
Died on July 17, 2014, in Staten Island, New York
Police tried to arrest Garner, a father of six, in front of a store for allegedly selling cigarettes. Garner raised both hands in the air and asked officers not to shoot him.
Seconds later, Officer Daniel Pantaleo grabbed the 350-pound Garner in a chokehold, pulling him to the sidewalk and rolling him onto his stomach.
The New York Police Department prohibits the use of chokeholds.
Garner, who had asthma, repeatedly said, "I can't breathe! I can't breathe!" as officers restrained him on the ground.
Police said he suffered a heart attack and died en route to a hospital. The death was ruled a homicide.
The jury later declined to indict Pantaleo, sparking protests and "die-ins."
New York City eventually settled with Garner's family for $5.9 million. The settlement "acknowledges the tragic nature of Mr. Garner's death," but "the city has not admitted liability," City Comptroller Scott Stringer said.
Michael Brown, 18
Died on Aug. 9, 2014, in Ferguson, Missouri