Jazz Gallery Films, Jazz for Disability, Jazz Connect
Ron Scott | 1/5/2017, 10:57 a.m.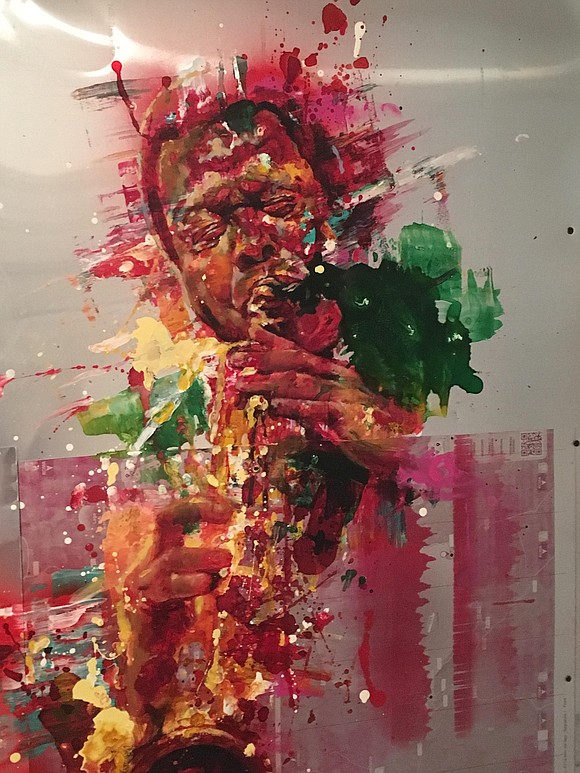 The Jazz Gallery, known for introducing its audiences to exciting young guns and those musicians who refuse to follow the Merriam-Webster definition of a "conformist", will present its Inaugural Jazz on Film Festival Jan. 6 and Jan. 7.
For two nights, the cozy jazz room will present six films in celebration of jazz, its musicians and its history. It kicks off Jan. 6 at 6 p.m. with "Black Science: Steve Coleman & The World of M-Base," a 21-minute documentary on the early musical ideas of Steve Coleman and M-Base, shot between 1993 and 1995, directed and produced by Natalie Bullock Brown.
At 6:30 p.m., the documentarian Shirley Clarke captures Ornette Coleman's evolution over three decades in "Ornette: Made in America." The film explores the rhythms, images and myths of America seen through the eyes of Coleman. Running time is 77 minutes.
The 8:30 p.m. film, "Radhe: Rites of Holia," is a multimedia collaboration by composer-pianist Vijay Iyer and filmmaker Prashant Bhargava, who were inspired by the centennial of the Stravinsky-Nijinsky "Rite of Spring" to explore another sort of rite of spring: the Hindu festival of Holi, in celebration of the love between the divine Krishna and Radha.
In northern India, Bhargava filmed the images of an eight-day Holi festival held in the city of Mathura (the mythic birthplace of Krishna). Iyer then composed his score as the actual musical complement to Bhargavas beautiful visual ballet, drawing at times on the rhythms and chants of the Holi festival. Running time is 52 minutes.
Jan. 7 has the 6 p.m. film, "The Cry of Jazz," directed by filmmaker, composer and arranger Edward Bland. It is his essay on the politics of music and race, a forecast of what he called "the death of jazz." The film, which stars George Waller and Dorothea Horton, was made in Chicago and finished in 1959.
The 7 p.m. film, "Sun-Ra: A Joyful Noise" (1980), is an acclaimed 60-minute documentary directed by Robert Mugge and filmed on location in Philadelphia, Baltimore and Washington, D.C., between 1978 and 1980.
The festival concludes with the 8:30 p.m. documentary, "Charlie Haden: Rambling Boy" (2009), directed by Reto Caduff. Haden is revered as one of the world's best bass players, from jazz to pop to classic, up to contemporary e-composers. Running time is 80 minutes.
Tickets for the Jazz on Film Festival are $25 per day, and a weekend pass is $40. For a complete listing and tickets, call 212-242-1063 or visit the website info@jazzgallery.org. The Jazz Gallery is located at 1160 Broadway, New York City.
The Jazz Gallery's walls are currently masked with the artwork of Olga Tasarkova and Massimo Chioccia. Their works depict iconic figures among jazz musicians, such as Sonny Rollins, Chet baker and Wayne Shorter. The artists make use of paint, enamel on canvas or on sheet metal.
The couple lives in Italy but Chioccia was here in New York for the gallery opening in early December. "It's 20 years now that we live, work and clash as a duo, a dueling duo," stated Chioccia.