Slide 85, Hoodoo Express, Esai's Table, Harrison at Smoke
Ron Scott | 3/30/2017, 12:18 p.m.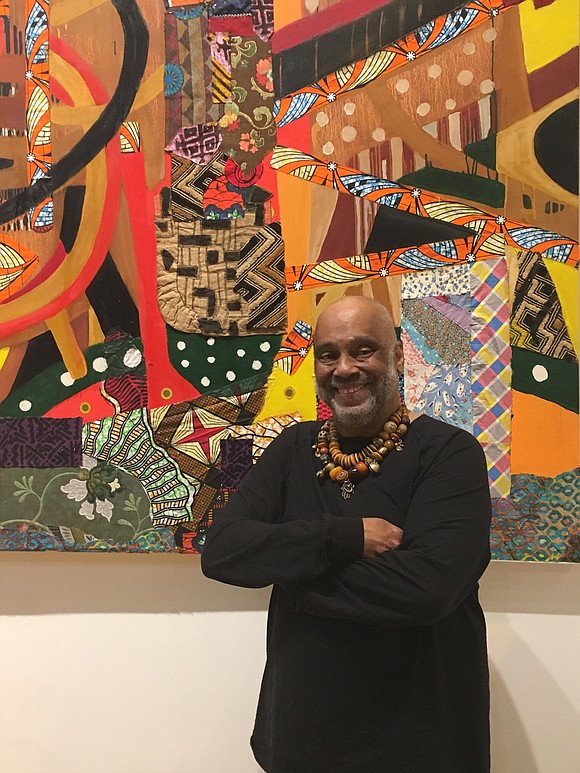 The Wilbur Ware Institute will celebrate the trombonist, composer and arranger Slide Hampton's 85 birthday April 1, at the Bogardus Mansion, 75 Murray St., in the Tribeca section of Manhattan. There will be two sets, at 7:30 p.m. and 9:30 p.m.
The institute has assembled an impressive cast of musicians, including those Hampton influenced, such as trombonists Steve Turre and Steve Davis, the tenor saxophonist George Coleman, the trumpeter Kamau Adilifu and a dynamic rhythm section with pianist Kenny Barron, bassist Rufus Reid and drummer Victor Lewis.
Such a glowing ensemble would bring a smile to anyone's face, including the fans who come out to celebrate this wonderful occasion with Hampton.
Locksley Wellington "Slide" Hampton was born April 21, 1932, one of 12 children of Laura and Clarke "Deacon" Hampton. The parents taught all 12 children to play instruments, and by the time Hampton was 12, the entire family (parents, eight sons and four daughters) was performing as a well-tuned band, The Duke Hampton Band.
In 1969, Hampton began playing in accomplished bands led by Barry Harris, Art Blakey, Max Roach, Tadd Dameron, Thad Jones and Mel Lewis. Aside from playing, he also contributed both original compositions and arrangements.
In 1998, the NEA Jazz Master won a Grammy Award for Best Jazz Arrangement Accompanying Vocalist(s), as arranger for "Cotton Tail." In 2005, he won another Grammy for Best Large Jazz Ensemble Album, "The Way: Music of Slide Hampton."
Tickets are $30 per set. For more information, visit wilburwareinstitute.org/events/.
For the year 2017, you will not see a better play than "Esai's Table," which will end its astonishing two-week engagement at the Cherry Lane Theatre (38 Commerce St. in the West Village), Saturday, April 1, with two shows that night, at 5 p.m. and 9 p.m.
The credible young cast includes Caleb Eberhardt as David Tyler Jones, Hampton Fluker as Michael Ferguson, Eden Marryshow as Esai Wallace and Ashton Muniz as Adam Iverson
No, you may not recognize the names of this small cast of four, but they are an amazing ensemble that will rattle your world and disrupt your rhythmic flow based on these goings-on of America that bluntly boast a business as usual facade.
The Brooklyn-based Nathan Yungerberg is the playwright. Some of his plays include "The Son of Dawn," "Brush Strokes" and "Orchids and Polka Dots." His work has been developed or featured at The Brooklyn Museum, The Nuyorican Poets Café, The National Black Theatre and the Lorraine Hansberry Project.
"Esai's Table" is directed by Danya Taymor. Some of her works include "The Sensuality Party," Susan Soon-He Stanton's "Cygnus," "Wyoming" and "My Daughter Keeps Our Hammer."
For culture warriors and activists this play is the one to see. When four Black men come together, words start flying into discussions that lead to conclusive answers. Justice may be blind, but Black America is a seeing witness. Enough said regarding "Esai's Table" or the plot will be given away.
For tickets and schedule, visit the website cherrylanetheatre.org.
Lezlie Harrison has a smoky sensuous voice that keeps you on the edge of your chair. If the pleasure of seeing her has been denied, your chances are looking good on any Wednesday now through May at the Smoke Jazz & Supper Club (2751 Broadway near 105th Street).