Art at City College: 'Void of Death' by Julio Mejia
LAPACAZO SANDOVAL | 9/7/2017, 3:20 p.m.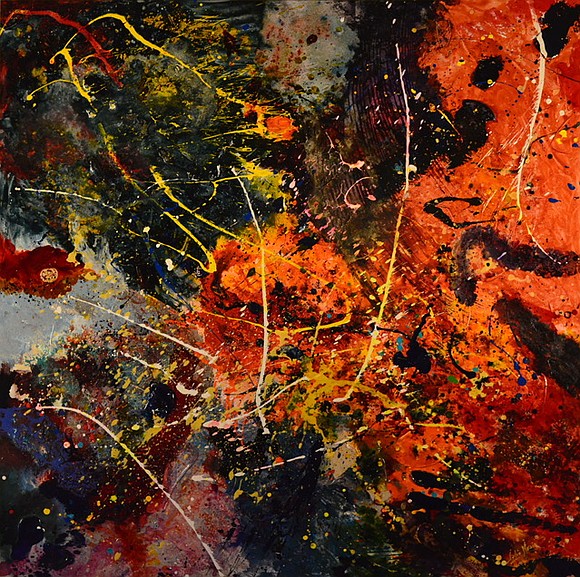 A city without art is a colorless city. It's often argued that a world without the arts will wither and die. Uptown, "Void of Death" by Atlanta-based artist Julio Mejia will be featured at City College Center for the Arts this fall.
Curated by guest curator Susan Luss, the solo exhibit will highlight eight large, abstract, gestural paintings by the artist and will run from Tuesday, Sept. 12, through Monday, Nov. 27, in the Aaron Davis Hall Gallery. An opening night reception with the artist will be held Thursday, Sept. 14. The exhibit represents another successful step in CCCA's ongoing effort to make art and cultural performances more accessible to uptown audiences.
Julio Mejia was born in New Orleans and is an American painter of Latin and European descent. He combines his dynamic lineage and experiences into a richly romantic visual narrative.
Mejia's work is reflective of his love of family and heritage, as well as his own personal experiences working at the U.S. Embassy in Lima, Peru. His eight featured paintings invite the viewer to experience the artist's passion for life. Overflowing with color, movement and intensity, each piece in "Void of Death" is a recent work by Mejia created during a self-imposed period of isolation meant to exorcise his demons. The creations—gestural, from a fine arts movement featuring expressive, sweeping brushwork revealing an artist's emotions, personality and process—give voice to his journey. The large pieces are a mix of works of acrylic on panel and oil on canvas. One featured piece, a 54" x 96" masterwork entitled "Memoria del Fuego" ("Memory of Fire"), was created using bullets, rust and milled bone on panel and is a reflection on Mejia's own experience with counterterrorism in
Peru in the 1990s.
"My work has matured over the last decades into a conversation through abstraction that is now being understood through the bold gestures, visceral actions and pushing of the medium," said Mejia, whose artistic family includes a great-great-grandfather, Prospero Dupre Cazeaux, a French impressionist painter, and a grandfather, Gabriel "Chula" Clausi, a musician, composer and orchestral director. "It is not just of the action, but of the work having its own narrative of power and lineage through its own unique dialogue."
For more information or to reserve a ticket for the opening night reception, please visit www.citycollegecenterforthearts.org.