The intrepid Donald Cox, a Black Panther field marshal
Herb Boyd | 8/30/2018, midnight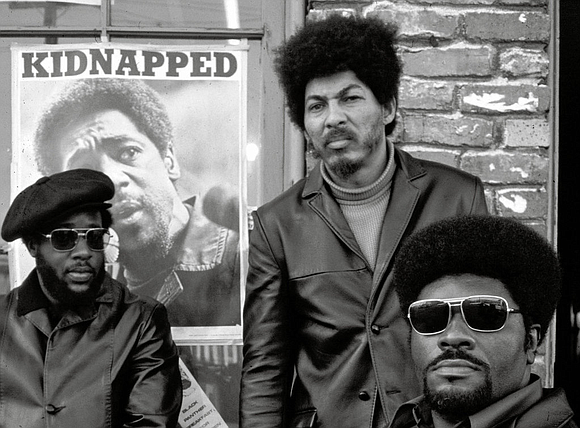 Within a 24-year period, two books and one article centered on the year 1970, and while one, a novel by Bill Fletcher, Jr., only unfolded in that year, the others invoked the Black Panther Party and its Field Marshal Donald Cox. Cox's stint in Algiers, where many of the Panthers had successfully sought asylum, was brought to my attention by a review of Elaine Mokhtefi's book "Algiers, Third World Capital: Freedom Fighters, Revolutionaries, Black Panthers." Researching her name led me to her diary which provides an extensive account of Cox and his adventures in Algiers and elsewhere.
In this week's Sunday New York Times there was a long article commemorating the 100th anniversary of Leonard Bernstein's birthday. As expected, there was the meeting Bernstein hosted for the Black Panthers for the purpose of raising bail money for the "Panther 21" who were charged with planned bombings of various New York sites and armed attacks on the police. Cox was among the Panthers attending the event and accompanying the article there's a photo of Cox with Leonard and Felicia Bernstein.
Long before he joined the Panther Party, Cox was active in the civil and human rights movement. Born Donald Lee Cox April 16, 1936, in a rural community in Missouri, he moved to San Francisco in 1953 when he 17. Very little is known about his early years, and his first brush with public recognition occurred when he was photographed by Gordon Parks who was on an assignment with "Life" magazine. Before this exposure, you might say Cox was a member of the Congress of Racial Equality, according to, perhaps, the most extensive account of this period in the early sixties by Reginald Major in his book "A Panther is a Black Cat."
"In 1964 and 1965, Don was involved in the series of protests directed against the Bank of America, San Francisco hotels, rental agencies and the automobile industry," Major wrote. There were relatively successful protests since a number of African Americans were able to find employment at these places. In 1967, Cox was a full-fledged Panther and his managerial skills were quickly put into action in Oakland where he established the rules and procedures at the office. Under his leadership, this Panther headquarters improved its effectiveness.
Along with organizing gifts, Cox was given other assignments in which he traveled to ensure that the other branches of the Party were operating efficiently. He was also temporarily transporting handguns from out of Las Vegas, an activity that wasn't illegal but it was in violation of a 1957 felony conviction. When the Panthers learned of his knowledge of firearms and explosives, he was asked to lecture on the subjects for members at other Panther locations around the country, and this was another reason he was again in the crosshairs of COINTELPRO and the FBI.
One of his lectures and a subsequent article published in "The Black Panther" newspaper was "Organizing Self-Defense Groups." "From seeing too much Wyatt Earp and Matt Dillon too many people think that if they have a hand gun, either pistol or revolver, that they are ready for anything," Major cities from Cox's article. "All that is necessary to give you a different perspective is to examine the armament of the pigs [Police] that occupy our Black communities anywhere in Babylon."