Black wine ripe for the tasting
MEGAN PINCKNEY | 1/25/2018, 4:46 p.m.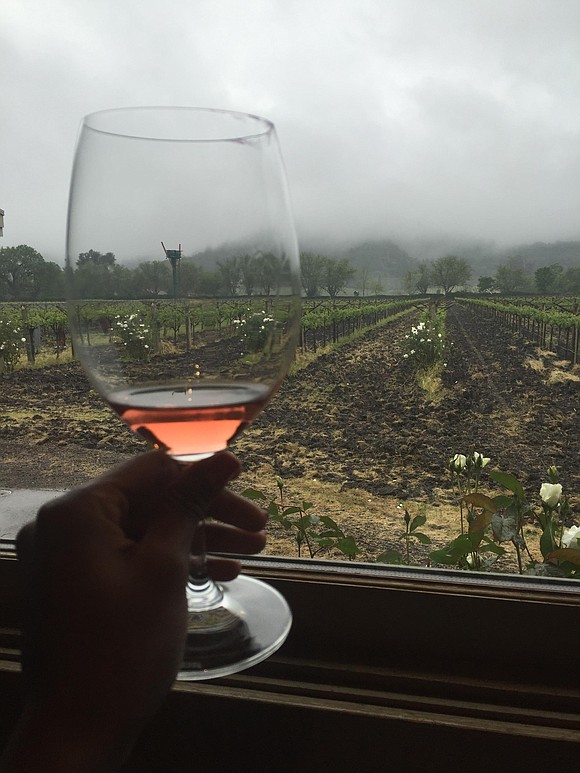 While California's wine region continues to be devastated by uncontrolled wildfires, smaller, lesser-known wineries throughout the world have been given the opportunity to shine. Before you know it, wine's busiest tourism season—spring—will be here. But thanks to last year's natural disasters (that have continued into this year), most of the famed Napa Valley and Sonoma won't be open for business. Most farmers have lost their crops and their already bottled product; it could take them years to rebuild. Wine lovers will have to discover new destinations if they want to visit vineyards this upcoming season. So now is the perfect time to become acquainted with wineries and vineyards that are owned or operated by African-Americans. These vineyards haven't received much attention, in part because are not located in our nation's wine-growing capital.
Tilford Winery—Georgia
Tilford Winery & Farms is a family owned and operated winery located in Kathleen, Ga.—approximately an hour and 45 minutes south of Atlanta. Tilford Winery was named for the late Sir Tilford Taylor of Utica, Miss., and they are known for their organic muscadine grapes, as well as the wine and juice they produce with them. The actual winery is a picturesque escape for any event, no matter the size. Average tastings range from $6 to $15 per person, but you also have the opportunity to reserve the entire winery area or vineyard.
Bowman Vineyard—South Carolina
In the late 1800s, Adrian and Laller Henderson acquired the land that is now Bowman Vineyard. They initially used it as a tobacco farm before passing this highly fertile land to their children in the late 1960s. In the early 2000s, the land was passed to the current owners, the third and fourth generations of the Henderson family, the Bowman family. The Bowmans pride themselves on their handcrafted (and signature) Palmetto White, Palmetto Red and Palmetto Blush.
Seven Sisters—South Africa
The seven Kleynhans sisters established African Roots Wines in 2005, nearly 20 years after they were faced with the ultimate challenge. Back then their father lost his job, and the entire family was evicted from their home. The siblings we forced to split up and live with different family members to survive. Now, while working together their company is globally recognized as a leader in wine. In 2009, Seven Sisters Sauvignon Blanc was selected by American Airlines, the first South African wine ever to be served on their flights. The Seven Sisters wines range consists of a Sauvignon Blanc, shiraz, cabernet and Chardonnay. These wines can be tasted Monday through Friday in their tasting room, for less than $10 for an international guest.
Taste Collection Cellars—Houston, Texas
Taste Collection Cellars is owned and managed by Chef of Wine Arts Rhonda Russell, the only female African-American chef of Wine Arts in the United States. Taste Collection Cellars and Russell make and distribute Russell's artisan wines under five labels, all inspired from her Southern upbringing in Louisiana with her grandparents. Named on some of her labels are Vivian Chardonnay, Raymond Malbec, Isabelle Sparkling Almond Wine, Henry Zinfandel and her very first vintage, That Southern Taste, Syrah Rose. Each blend has a story of her life growing up in the South in Louisiana. The wines are carried in selected wine shops and available online and at tastings