Community Calendar: March 22- March 28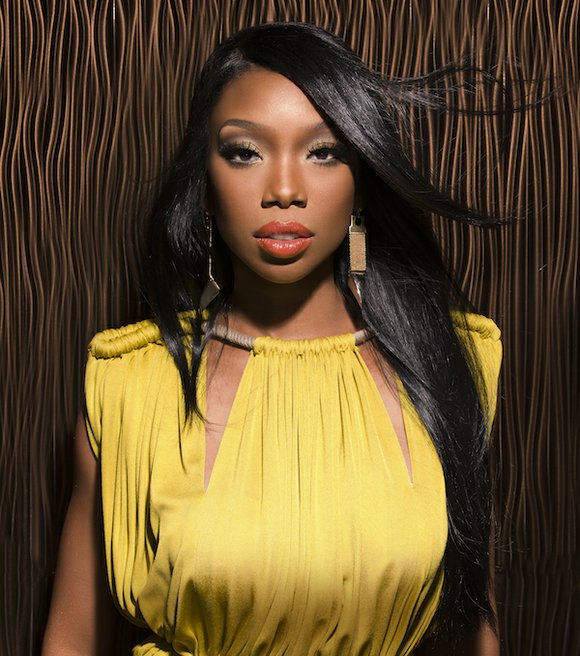 Greetings! As GBE Women's Herstory Month moves into its last week, two our greatest soulful divas are reporting health problems on the road. The management team for the Queen of Soul, Aretha Franklin, has released a statement that she will not perform in at what would have been her 76th birthday concert event scheduled for the New Jersey Performing Arts Center in Newark March 25. According to the statement, Franklin also won't appear at the New Orleans Jazz and Heritage Festival April 28. Doctors have ordered the legendary star, who last year announced plans to retire, to stay off the road and rest completely for the next two months.
Chaka Khan, once known as "Little Aretha" early in her career, has released a statement blaming the flu for what appeared to be a drugged out—possibly drunk—demeanor at a performance in Miami. Khan's statement reads, "She has been supporting her scheduled show dates as she has been battling the flu for a number of weeks despite the doctor's orders to cancel these shows and rest." Our best to these legendary ladies for a full recovery and return to form.
THEATER
"The Fannie Lou Hamer Story," a one-night-only 100th anniversary command performance written and performed by the multiple award-winning playwright, actress and singer, Mzuri Moyo Aimbaye. This free event is at Herbert Cave Auditorium at Harlem Hospital, located at 506 Malcolm X Blvd., New York, N.Y., Tuesday, March 27, at 7 p.m. Promotional excerpts will be held Saturday, March 24, at Columbia University Prentis Hall, 632 W. 125th St., visiting with Harlem's Oscar and Grammy nominated IMPACT Repertory Theatre, and Sunday, March 25, at the Riverside Church community gathering after Palm Sunday service. The play is in support of legislation to make Juneteenth an official National Day of Observance. Call 347-395-0259 or visit fannielouhamerstory.com.
"Chicago," the Tony Award-winning, record-breaking hit musical recently celebrating its 21st anniversary on Broadway, welcomes legendary singer-songwriter Valerie Simpson, making her Broadway debut in the role of Matron "Mama" Morton, starting Monday, March 12, at the Ambassador Theatre, 219 W. 49th St. For show information and tickets, call 212-239-6200 or visit telecharge.com.
"The Wiz" is an Afro-futuristic funky musical take on L. Frank Baum's "The Wizard of Oz," winner of seven Tony Awards in 1975, including Best Musical. Embark on this "Oz-some" adventure, featuring Bad Boy recording artist Robert Curry of Day26 as the Tin Man. Part of the New York Black Arts Festival. Saturday, March 31, at 3 p.m. and 7 p.m. Auditorium at Columbia-Secondary Schools, 425 W. 123rd St., New York, N.Y. For information, visit newyorkblackartsfestival.org.
"Sistas: The Musical," St. Luke's Theatre, 308 W. 46th St. (between Eighth and Ninth avenues), New York, N.Y. Now through June 24, 2018. For information, call 212-239-6200 or visit telecharge.com.
"An Adam Experiment" offers a glimpse into the life of Adam Clayton Powell Jr., historical icon who fought for social justice and equality during the Civil Rights Movement while also wrestling with his own demons. Billie Holiday Theatre,1368 Fulton St., Brooklyn, N.Y. For tickets, call 718-636-6995 or visit thebillieholiday.org.