Judge allow Mumia to re-appeal conviction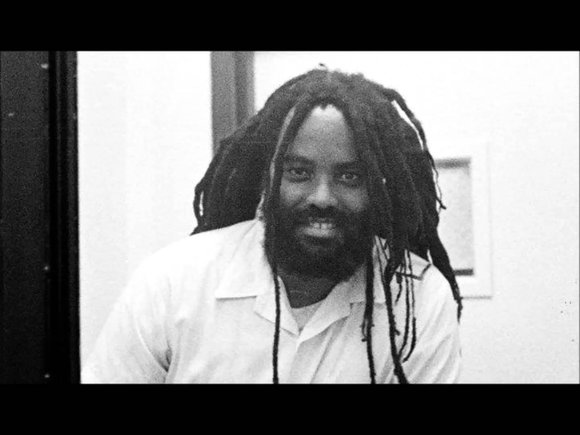 Dec. 27, in Philadelphia's Court of Common Pleas, Judge Leon Tucker issued his highly anticipated ruling re-instated the post-conviction appellate rights of political prisoner of war Mumia Abu-Jamal, which had previously been denied by Pennsylvania's Supreme Court from 1998 to 2012. The following day, several dozen die-hard supporters withstood the drizzling rain in front of Philadelphia District Attorney Larry Krasner's office at 3 S. Penn Square, demanding that he not appeal Tucker's favorable ruling.
"The people's movement is responsible for this victory," stated Pam Africa of the International Concerned Family and Friends of Mumia Abu-Jamal. "A new appeal opens the door to Mumia's freedom—a new trial or dismissal of the charges."
Tucker determined, "Former Justice Ronald Castille denied Abu-Jamal fair and impartial appeals by not recusing himself from the defendant's appeals from 1998 to 2012, and should have recused himself because of statements he made as a prosecutor about police killers that suggested a potential bias. They included campaign speeches and letters advocating the issuance of death warrants in such cases."
Abu-Jamal's attorneys argue that this latest appeal attempt is based on a 2016 U.S. Supreme Court decision Williams v. Pennsylvania, in which it was established that a judge cannot oversee a case he previously prosecuted. Mumia now has another opportunity to "re-argue his appeals because of that perception of bias."
Castille was the district attorney when Abu-Jamal was going through his appeal process on the lower-court level. He denied Abu-Jamal fair and impartial appeals by not recusing himself from the defendant's appeals from 1998 to 2012.
However, Tucker rejected defense arguments that Castille played a "significant" role in Abu-Jamal's appeal when he was Philadelphia district attorney, and then ruled on the case as a judge.
"Justice would best be served by allowing the petitioner [Abu-Jamal] re-argument before the Supreme Court of Pennsylvania," wrote Tucker, "before a complete and clearly unbiased tribunal" or court.
In the court filing, Tucker referred to two missing documents brought to the court's attention by the defense.
First was a Castille memo to Deputy District Attorney Gayle Barthold, and the second was a "1988 letter from then-Sen. Michael Fisher asking about status information on certain capital cases."
"The unavailability of such documents may prejudice petitioner," Tucker noted. He Added, "The Commonwealth should have kept all documents related to the case. It is ironic that the Commonwealth accepts no responsibility for the preservation of the memo request from Mr. Castille, yet has been able to retain the responsive document from Ms. Barthold that the memo request from Mr. Castille was attached to."
He continued, "The public expectation of impartial justice is necessary. The slightest appearance of bias or lack of impartiality undermines the entire judiciary, hence the mandate of not only propriety but the appearance of propriety."
Abu-Jamal's latest appeal attempt is based on a 2016 U.S. Supreme Court decision involving another Philadelphia man, Terrance Williams.
"Philadelphia District Attorney Larry Krasner: We call on you to do the right thing," reads a press release sent to supporters. "Do not stand in the way of justice. Do not appeal Judge Tucker's decision. Allow Abu-Jamal to go forward with re-arguing his appeals, which Judge Tucker states 'would best serve the appearance of justice.'"
Abu-Jamal's defense attorney, Judith L. Ritter, said in an emailed statement, "Judge Tucker recognized the unconstitutional bias involved with Justice Castille's sitting on the prior post-conviction appeals, and the need for a new appeal untainted by such bias. This was a straightforward application of federal and Pennsylvania law requiring cases to be decided by judges whose impartiality cannot reasonably be questioned."
A larger protest will take place Saturday, Jan. 5, at noon at the same location.