Gwendolyn Knight: She cast her own artistic light
Herb Boyd | 11/27/2019, 11:21 a.m.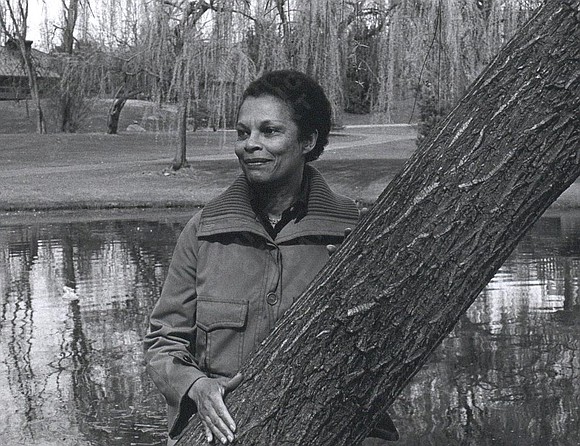 Over the years, and certainly when her husband is cited, I am reminded of Gwendolyn Knight and the need to feature her in the Classroom. Last week the profile of Charles Alston was once more a jog on my promise and, at last, she gets her moment this week.
When your spouse is Jacob Lawrence, the renowned painter, getting out of his impressive shadow can be daunting. But Gwendolyn managed to step from his glow and shine her own artistic light and legacy, while retaining her birth surname.
Born Gwendolyn Clarine Knight on May 26, 1913 in Bridgetown, Barbados, she was seven when her mother entrusted her to close friends who had immigrated to the U.S. She lived with her foster parents in St. Louis, Missouri. She was 13 when her foster family moved to Harlem and in 1930 she graduated from Wadleigh High School. For two years, 1930 and 1931, she was at Howard University where she studied the fine arts.
The financial difficulties that arrived with the Great Depression forced her to leave the academy and return to New York City. Like so many aspiring and emerging artists of the day, she joined the Works Projects Administration where she was employed as an assistant to the muralist, Charles Alston. Besides her duties at the WPA and with Alston, she was a student at the Harlem Community Art Center. Here she was mentored by the renowned sculptor Augusta Savage.
Savage was a conduit to the Harlem Renaissance and Gwendolyn was soon hobnobbing with a host of prominent writers, poets, and musicians such as Claude McKay, Langston Hughes, Romare Bearden, to mention a few. It was during this fertile artistic period that she met her future husband, Jacob Lawrence, who was employed at the WPA. They married in 1941 and remained together until his death in 2000.
In 1946, the couple was invited to teach at Black Mountain College, which only a few years prior had begun integrating and including African American culture into its curriculum. Teaching at the college in Asheville, North Carolina, did not inconvenience them in retaining a vibrant connection to the Harlem community. By the 1950s they were totally ensconced in Harlem, though they still found time for extensive travel for lectures and exhibitions, including a journey to Nigeria in 1964.
When Lawrence accepted a position at the University of Washington's School of Art in 1971, they moved to Seattle, once more immersing themselves in an active community of artists. Six years later, Gwendolyn procured support from the National Links, Inc. to launch her first one-woman show. This opportunity proved fortuitous and sparked a wider recognition of her art, some of which was acquisitioned by major national museums.
Though a versatile artist and in command of several styles, Gwendolyn tended to focus on narrative paintings that depicted the life and culture of Black Americans, many of her portraits and still life paintings evoking urban scenes. Many of her paintings were done at the request of friends who sought out her oil productions of dancers, and watercolors of landscapes.