Grants program looks to increase NYC's census response rate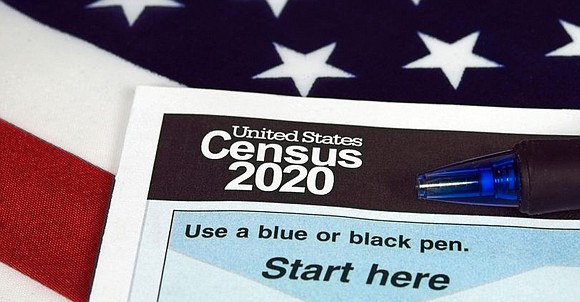 City Hall wants New Yorkers to understand the importance of the 2020 census. A new initiative by the Bill de Blasio administration hopes to accomplish that.
With the 2020 census on the horizon, the city government wants New Yorkers to chime in on what's the invisible foundation of the United States' economy and political system. They want as many New Yorkers to respond to the census as possible and will devote money to the cause.
De Blasio, New York City Council Speaker Corey Johnson and The City University of New York have collaborated on a $19 million investment in local community-based organizations as part of their education and mobilization efforts around the census. The $19 million is the largest component of a $40 million investment in the census process. It's the largest investment of any city nationwide.
"We partnered with CUNY to ensure the success of the city's efforts," Amit Bagga, NYC census 2020 deputy director, told the AmNews. "If you think about CUNY's student body population, by and large they represent historically underrepresented communities. We want to make sure people fill out the census so they can get the resources that are rightfully ours."
The census determines New York City's share of the $650 billion-plus in federal funds, which is then used to fund public schools, NYCHA, roads and bridges, and other public entities. The census also determines the number of seats each state gets in Congress and the Electoral College. New York State is currently slated to lose two seats in Congress.
"Direct contact with New York City residents is important because everybody counts," said Kathleen Daniel, field director with NYC census 2020, to the AmNews. She wants to make sure all historically undercounted residents are educated on the census. "It is important that each one is reaching one and each one teaches one literally that the census is important," she said.
"We are gearing up to oversee the more than 150 community-based organizations that will be at the front lines of the census effort. We are also creating a CUNY census Corps, a team of 200 students who will fan out throughout the city," stated CUNY Chancellor Félix V. Matos Rodríguez. "Finally, members of our faculty who are among the nation's leading demographers and experts in the census will continue to contribute their research and expertise to help guide the effort, not only in New York but nationwide."
One thing that the initiative wants to increase is self-response rates for the 2020 census. According to city officials, the average U.S. self-response rate for the 2010 census was 76%. In New York City, it was 61.9%. The lowest self-response rate among the five boroughs was in Brooklyn where only 55.5% of residents responded to the census on their own.
"It's important that our elected leaders and CUNY are investing resources into ensuring that every New Yorker is counted in the upcoming census," stated State Senator Jessica Ramos. "Our communities' resources and representation crucially depend on it. I urge New Yorkers to join us in filling out the census form, volunteering to help our neighbors participate, and applying for local jobs on the census website in order to ensure a full count."