Hallie Quinn Brown: A pioneer in Black women's clubs and teacher
Herb Boyd | 2/13/2020, 3:16 p.m.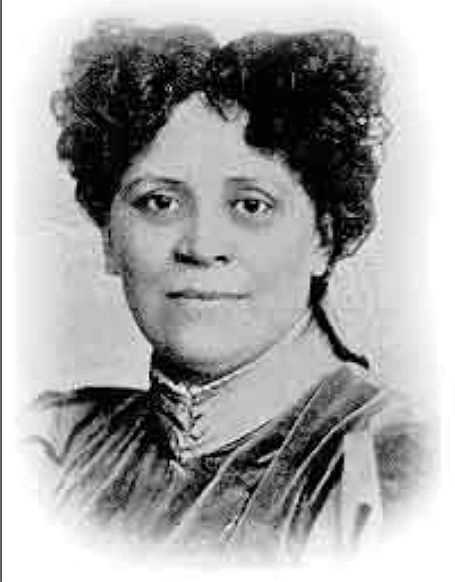 Among those several and memorable moments when Hallie Quinn Brown raised her voice against racism and for women's rights, the one in the summer of 1920 in Tuskegee, Alabama stands out. The event was the assembly of the National Association of Colored Women in which Brown was a first vice president and charged the Republican Party that had been a standard bearer for suffrage with being practically mum on lynching at its Chicago convention.
This assertiveness was not uncommon from Brown, and her unequivocal militancy often stoked the activism expressed by Black women in the second decade of the 20th century.
Brown was born on March 1, 1849 (sometimes listed as 1845) in Pittsburgh and was one of Thomas and Francis Brown's six children. Her parents were freed slaves and when she was very young the family moved in 1864 to a hamlet not too far from Chatham, Ontario, Canada––a colony with a history of radical abolitionism.
Six years later the family was back in the U.S. and settled in Wilberforce, Ohio. It was from Wilberforce University that Hallie received a Bachelor of Science degree in 1873. One of her classmates was the wife of Rev. B.F. Lee, the school's ex-president.
Hallie began her teaching career in South Carolina at a county school along with instructing a number of elders. Subsequently, she was recruited to teach in Mississippi and to take charge of a school in Yazoo City, then back to Ohio to teach in Dayton. Ill health prevented her from a long tenure in Dayton and soon she was touring and lecturing on behalf of Wilberforce University that included an appearance at Hampton Normal, later Hampton University in Virginia.
Although there were overtures from Wilberforce for her to teach, she decided to take a position at Tuskegee Institute. From 1885 to 1887, she was a dean at Allen University in Columbia, S.C. along with administering a night school for adults. In 1887, she was once more a student and received her Master of Science degree from her alma mater, the first woman to earn such a distinction. By 1893 she was appointed a professor at Wilberforce and later embarked on speaking engagements sponsored by the university on African American topics as well as the temperance movement.
On behalf of the Women's Christian Temperance Union (WCTU), where she was influenced by Susan B. Anthony, Hallie spoke in London in 1895. She also represented the U.S. at the International Congress of Women four years later in London. During this stay in London, Hallie also gave a command performance for King George and Queen Mary and was the dinner guest of the Prince of Wales.
Hallie was a founder of the Colored Woman's League of Washington, D.C., which by 1894 had merged with the larger National Association of Colored Women (NACW). It was a warm and comforting moment for her in 1901 when she attended the second biennial conference for the organization in Buffalo at the home of Mary Talbert. There she had another opportunity to commune with such notables as Anna Julia Cooper and Mary Church Terrell. With Terrell, she had been part of several demonstrations against prejudice and bigotry, particularly when Black women were being demeaned in public monuments, the resistance to so-called "Mammy" statues.