Bloomberg the bamboozler
Marq Claxton | 2/19/2020, 5:33 p.m.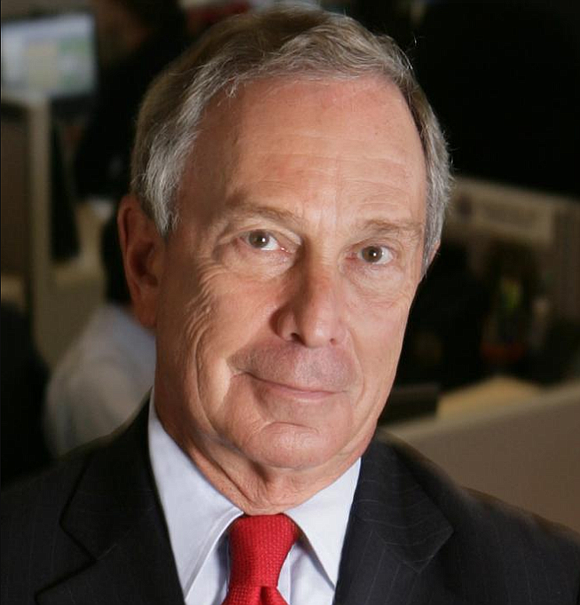 It's likely that even with his abysmal record on racial justice and in spite of his woefully inadequate, pained and halting pseudo-apology for the generational decimation of New York styled 'stop and frisk,' Blacks and Browns appear open to surrendering or selling their franchise to Michael Bloomberg. Don't let the humanoid affect distract you. Mike Bloomberg is a shrewd political player. His dalliances with both Democratic and Republican party ideals and platforms makes him an opportunistic flirt.
His proclivity for party hoky-poky keeps his options always open. This flirt has cracked the code…cash is king. His cheerleading surrogates, some old and some new will tell you don't hate the player. Their sales pitch this time is to charge his past infractions, positions, statements and actions to the game.
In New York City, Mayor Mike bulldozed his way and successfully funded an initiative that suspended term limits, paving the way for his third mayoral term. After his third term hustle, the City charter reverted back to normal with a two-term limit moving forward. When running for the second term he conveniently avoided a televised debate by having his Roy Cohn, Police Commissioner Ray Kelly, declare a city-wide terrorist alert thus shifting resources and focus away from the long awaited candidate mash-up. When then-Police Captain and current Brooklyn Borough President Eric Adams blew the whistle on the nakedly political move, he was administratively charged, tried and his stellar career threatened. Thankfully he prevailed but the reputation of the millions of Black and Latino men also targeted and traumatized during the Bloomberg 'stop, frisk and database' era may never bounce back.

Behind the nasally monotone speeches, New York Mike is a ruthless strategist. For this reason alone, it is impossible to simply accept his most recent attempts at making amends for implementing his 21st century Apartheid plan. Mike Bloomberg took an already oppressive racial profiling practice and exponentially increased its misapplication. His own data demonstrated the overwhelming evidence of pervasive, government sponsored racial profiling and the inefficacy of a strategy where almost 90% of the targeted folks were completely innocent. Even scarier is that most 'stop & frisks' are not even documented so the publicly released numbers don't even scratch the surface of the oppression and degradation. During the Bloomberg years the City shifted from denying use of racial profiling, like Rudy Giuliani had, to stridently and arrogantly citing un-audited crime statistics to justify it. Federal litigation aside, Bloomberg––in justifying the abomination––essentially declared, as Judge Taney had in Dred Scott v. Sanford, that Blacks had no rights that whites were bound to respect.
Bloomberg apologists have said that he should be forgiven because he had apologized. I disagree. Bloomberg did not apologize for ordering racial profiling, traumatizing, criminalizing and data-basing hundreds of thousands of innocent people, or for even damaging the already tenuous relationship between the police and the people. He merely apologized for not decreasing the use of stop and frisk. His pseudo-apology was not about the human impact, it was a strategic and tactical regret.
To mitigate the damages brought on by the Trump presidency, Bloomberg surrogates and apologists have offered him as a viable option. They say he is the only option to defeat the 'stable genius.' It should be noted that Bloomberg's political tendencies and socio-political positions are quite similar. For many, Bloomberg over Trump is not a lesser of two evils but rather a Hobson's choice. Unfortunately, if past is prologue, we will be forced to hold our collective noses to pick the next leader of the free world.
Marq Claxton is the director of the Black Law Enforcement Alliance and a retired NYPD detective.