Fraser-Pryce shares her story in poignant children's book
Lois Elfman | 2/20/2020, 1:17 p.m.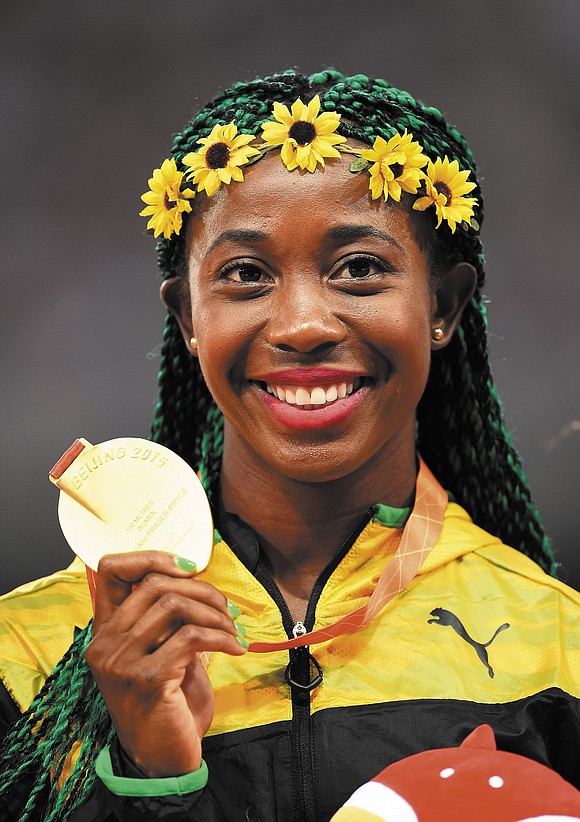 Growing up in a poor area of Kingston, Jamaica, track athlete Shelly-Ann Fraser-Pryce didn't see much representation of young people from her area nor their stories of overcoming life's challenges. As she made her way to the pinnacle of Olympic track, she knew she wanted to reach out to kids and channel positive energy.
Fraser-Pryce, a six-time Olympic medalist, including back-to-back gold medals in the 100 meters (2008 and '12), has just released a children's book, "I Am a Promise" (published by Brooklyn-based Akashic Books), which takes readers on a journey from her childhood to the Olympics. It's her story about dreaming big and turning those dreams into reality.
"At the time when we were discussing the book, I was pregnant with my son [Zyon, born August 2017]," said Fraser-Pryce. "I thought about trying to leave a legacy for my son to understand where his mother was coming from and how important it is to have people who believe in you. From there, I want him to have that foundation and know this is why I believe in him and I will always support him."
Success in track has enabled Fraser-Pryce to give Zyon a very different childhood than the one she lived, but she steadfastly remains connected to her roots.
"If we lose that connection, then we lose who we are," said Fraser-Pryce. "I'm a young girl from an inner city in Kingston, Waterhouse, and there are many girls and boys like me who are trying to get to where I am. I need to be that light, that face they can see that this is possible. Shelly-Ann was able to overcome the situation. If you lose your roots, then you die."
For "I Am a Promise," Fraser-Pryce collaborated with writer Ashley Rousseau and illustrator Rachel Moss, both Jamaican born and based. She enjoys that they're from different backgrounds, but found unity and used their creativity to deliver the book's powerful message of promise and possibility.
Just as she has for the past three Olympics, Fraser-Pryce is training at home in Jamaica in preparation for this summer's Olympic Games in Tokyo. Being in her "natural habitat" and having a Jamaican coach makes victory that much sweeter.
"It sends the message that it doesn't matter where you're from—anywhere in the world—or how limited the resources are, if you want to make it, you can," said Fraser-Pryce, who is happy the book has an American publisher. "I'm happy that other girls and boys will be able to read this book and know about how I became who I am."