Coronavirus affects the world of sports
Vincent Davis | 3/5/2020, midnight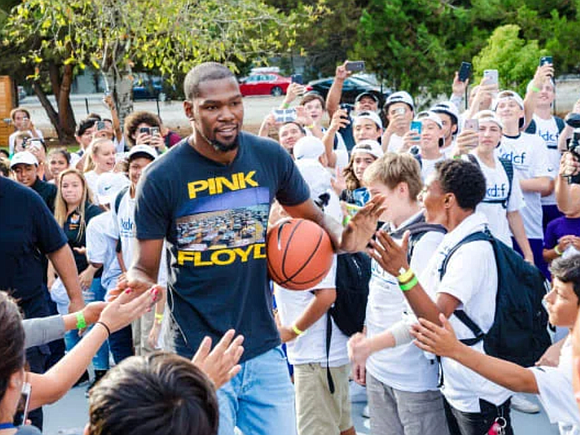 The Coronavirus has impacted domestic travel and traveling abroad. It has hospitals and health care workers on high alert. It has the stock market looking to rebound after suffering record-breaking declines last week.
This extremely dire, life-threatening situation has even become politicized with the president accusing Democrats of attacking his response to the coronavirus.
"They have no clue," said Donald Trump speaking at a campaign rally in South Carolina, blaming Democrats for politicizing this deadly health concern. Snapping at his opponents, Trump said, "They can't even count their votes in Iowa."
The World Health Organization describes the coronaviruses as a large family of viruses that cause illnesses ranging from the common cold to more severe diseases such as Middle East Respiratory Syndrome and Severe Acute Respiratory Syndrome. The coronavirus is a new virus strain that has not been previously identified in humans which is now a major concern for the world of sports.
In a memo sent to each of their teams on Sunday, the NBA offered recommendations to players with the hope of decreasing their risk of attaining this virus. Among the recommendations was not to accept items such as pens, markers, balls and jerseys from autograph seekers.
Understanding that this is a situation that can change rapidly, the NBA office is consulting with infectious disease experts and infectious disease researchers from Columbia University in New York City, "to provide up-to-date information and recommended practices that should be followed to prevent the spread of the coronavirus."
Amid virus fears in their region, Nike temporarily closed their Beaverton, Oregon world headquarters over the weekend for a deep cleaning.
A press release from the multinational sports footwear, apparel and equipment company stated, "We are aware of the presumptive case of coronavirus (COVID-19) in Lake Oswego. While we have no information indicating any exposure to Nike employees, out of an abundance of caution, we are conducting a deep cleaning of our campus."
Considering that the coronavirus originated in China late last year and has killed more than 3,000 people, infecting more than 89,000 globally, Japan, which has over 1,000 cases documented, has no plans to postpone the upcoming Olympics being held there this summer in late July.
Tokyo Olympic's president Yoshiro Mori has no plans to postpone or cancel the games and is confident that the tournament will go on as scheduled.
"I am totally not considering this," said Mori during a press briefing. The Games organizing committee is stepping up efforts to protect the health of their athletes as well as spectators.
The inaugural start of the Basketball Africa League, scheduled for March 13 in Dakar, Senegal, has been postponed due to concerns surrounding the virus outbreak. This decision is based on the recommendation of the Senegalese government.
BAL games will be played in seven African cities—Cairo, Dakar, Lagos, Luanda, Monastir and Salé.
Last week, Inter Milan's Europa League soccer match againsy Ludogorets Razgrad was played in Italy without an audience because of the coronavirus outbreak. Fifty-two new cases and another death were reported there the day before. The death toll in Italy is now listed at 12.
The Pittsburgh Pirates took the precaution of cleaning their spring training facility, LECOM Park, after a Florida man from that area, Manatee County, tested positive for the coronavirus.
A sanitation team conducted the deep cleaning on Tuesday which featured a sanitizing machine to address surfaces in the team's clubhouse, their offices, the press box, suites, dugouts and concession stands.