Labor leaders and activists angered over no immigrant deal in Senate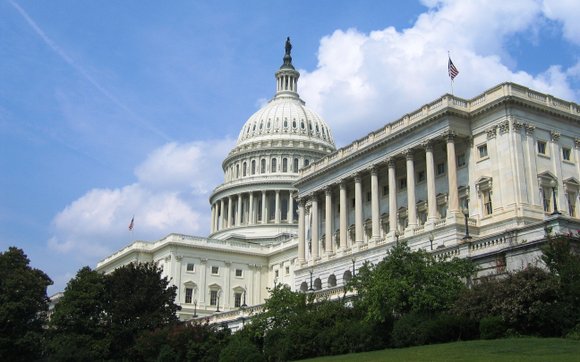 Like Lucy holding the football for Charlie Brown, the Republicans have tricked Democrats into agreeing on a bill without a deal for immigrants and Dreamers, leaving Democrats angry. Labor leaders and pro-immigration activists aren't happy about it either.
Democrats and Republicans in the Senate agreed on a new two-year spending bill earlier this month, with the promise of engaging in a weeklong debate on the Senate floor over immigration. The debate lasted one hour on the floor and ended with no amendments passed to help immigrants and beneficiaries of the Deferred Action for Childhood Arrivals policy enacted under former President Barack Obama.
President Donald Trump and the Republican leadership killed off any chance for a bipartisan deal to be reached over immigration. American Federation of Teachers President Randi Weingarten said this bill is the end product of the Trump administration's fearmongering.
"It's pathetic that the president of these United States would vilify immigrants, engage in xenophobic demagoguery and use that rhetoric and his considerable bully pulpit to defeat any fair path to protect Dreamers—who are Americans in virtually every sense of the word and who have given so much to our country—even a path that provided substantial funds for his 'wall,'" said Weingarten in an emailed statement. "We are a nation of immigrants, including the president's family, and we should build on that heritage instead of tearing it apart."
According to a recent Quinnipiac University poll, 81 percent of Americans wants Dreamers to gain citizenship after being asked if they support "allowing undocumented immigrants who were brought to the U.S. as children to remain in the United States and eventually apply for citizenship."
Frank Sharry, executive director of the pro-immigration reform group America's Voice, said the president needs to do right by the people.
"It is not even close: Once again public opinion comes down overwhelmingly in support of Dreamers and a path to citizenship and by overwhelming margins opposes Donald Trump's far-reaching anti-immigrant plan," said Sharry in a statement. "Americans want Congress to stop making simple issues difficult: Pass a narrow bill that helps Dreamers today, adds reasonable and effective border security measures and doesn't complicate this urgent task with issues better left for another day."
The bipartisan proposals included a path to citizenship for Dreamers and funding for a border wall, which would've fulfilled one of Trump's campaign promises.
"This two-pillar approach is the best way to deal with phase one of immigration reform," said Republican U.S. Sen. Lindsey Graham in a statement. "Receiving 54 votes for this construct was encouraging. We are not there yet, but we will keep working to build our numbers."
Graham added, "Looking ahead, I continue to believe there is a deal to be had on immigration that gives President Trump many of his priorities on the border and relief for the DACA-eligible population."
Another pro-immigration reform group, iAmerica Action, announced plans for an ad campaign targeting specific Congress members, including House Speaker Paul Ryan, urging their constituents to hold their elected officials accountable.
"While the fight is about protecting young Americans who live here, work here, go to school here and pay taxes, at its core it's about something far greater," said iAmerica Action President Rocio Sáenz in a statement. "Will we become an isolated nation that fears outsiders? Or continue with a rich tradition of welcoming immigrants who help make our country innovative and more competitive. After the White House-Republican leadership collusion to sink the bipartisan Dreamer deal, it's clear that our work is far from over."