SPECIAL REPORT: Racism in the classroom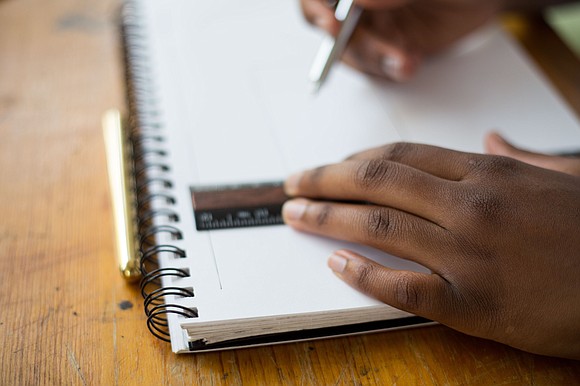 According to Malachi, a member of a youth organization in Far Rockaway, Queens, during a schoolwide Black History Month program earlier this month, white students were taunting performers and yelling racial slurs. Things got so bad the performance was cut short. As frustrated Black students became more upset, Malachi reported, white teachers and administrators at the school told them simply to not let the incident bother them and not to make it a big deal.
Whitney, a high school student in Harlem, told the AmNews that when her white history teacher got to a chapter on slavery, she told students to read the chapter on their own and didn't discuss the issues in class.
These examples are just two of the numerous unreported racial incidents that students face in New York City public schools. Advocates say it's just a tip of the iceberg of a problem that's doesn't seem to be getting better.
In February, during Black History Month, the issue was put in the spotlight when Patricia Cummings, a white teacher, stepped on the backs of Black students during a social studies lesson on slavery at Middle School 118 in the Bronx, where Black and Latino students make up 80 percent of the student body.
Another controversy occurred at Christ the King High School in Queens, when 17-year-old Black honor student Malcolm Xavier Combs wanted to put Malcolm X on the back of his senior sweater. White administrators denied his request, stating that the civil rights activist was "…a person you don't want to be associated with."
Then came a final highly publicized incident at Intermediate School 224, again in the Bronx, where white principal Patricia Catania allegedly ordered a Black English/Language Arts teacher not to teach Black history to students. Catania was later accused of confiscating a student's Black history poster about icon Lena Horne with no explanation. Catania later returned the poster.
"There should be more Black teachers," Whitney told the AmNews. "The white teachers don't take it among themselves to see where we are coming from and the situations we are in. They'll say to us 'I was a teenager once' and that's wrong because they weren't a Black teenager. I feel as if these white teachers come in with the 'white savior' mindset and they disregard the circumstances and barriers we have to face."
Malachi agrees and said that during his high school years, white teachers did little to connect with Black students and that there were few Black teachers at his school in Queens. He said that racism was just part of his school experience.
"I didn't experience any explicit forms of racism, but there were definitely subtle things," he said. "There were instances where me and a group of friends would face stereotypes and microaggression. No matter how subtle it was, it was something we had to deal with."
In October 2017, education policy and advocacy organization The Education Trust-New York reported that one-third of all New York State schools have no Latino or Black teachers. In New York City district-run schools, Latino and Black students represent approximately two-thirds of total enrollment, and Latino and Black teachers make up only one-third of the educator workforce.