Black Gotham Experience Tours explore Black influence in colonial-era NYC
NADINE MATTHEWS | 3/15/2018, 4:19 p.m.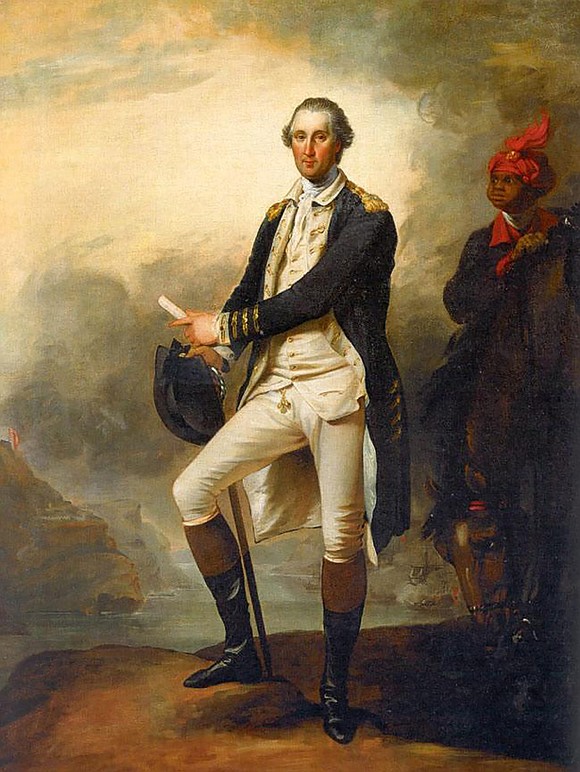 Rose Butler dreaded transport by cart to her final destination in the 82-degree heat of July 9, 1819. Carts were uncomfortable and embarrassing. In a rare moment of grace in an otherwise wretched life, the 19-year-old was delivered to her destination via carriage. Perhaps she could still taste the orange that the sheriff had given her to eat on the ride over. At approximately 2 p.m. Butler took her last breath. It was the nasty, brutish end of her short life as well as the end of an era. Rose Butler, an enslaved servant who lived in Greenwich Village, was the last person to be executed at Lower Manhattan's Potter's Field, now Washington Square Park.
Artist, historian and founder of Black Gotham Experience, Kamau Ware noted, "Butler's not only a disruptor in her household or in New York City culture. She also offers a disruption in how we think about Black history. She might not be a hero. She is obviously problematic, but she is someone worth studying. Looking at what it was like to be her is to see New York City in a way that is more nuanced."
The lives of Butler, Catherine Ferguson, purportedly white-passing Samuel Fraunces and others who lived in and had an impact on the history of New York City, beginning in the 17th century, are now being fleshed out. They are all characters in "Epicenter: The Black Experience Through the Eyes of City Hall," a special tour collaboration between Black Gotham Experience and New York City's Public Design Commission, which launched this Black
History Month.
Black Gotham Experience also offers its core series of interactive, historical walking tours of New York City. The tour names read like the title of novels though the people they discuss were all too real. "Other Side of Wall Street (1609-1680)," "Caesar's Rebellion Part I (1680-1712)," "Caesar's Rebellion Part II (1712-1762)," "Citizen Hope Part I (1765-1838)" and "Citizen Hope Part II (1838-1883)." The Citizen Hope tours are scheduled to be launched in the summer and fall of
2018, respectively.
It all began approximately 10 years ago, when Ware gave a tour of the Tenement Museum to a group of pre-teens. One girl didn't seem taken with Ware's exploration of the lives of immigrants who arrived mainly from Europe during the 19th century. She asked just one question. He recalled, "She wore a bubble coat, had pigtails. She asked, 'Where were the Black people?'"
The query amazed Ware. Not least because of his Black history/Black pride bona fides. "It really struck me," he said. "I mean I organized a walkout after the Rodney King verdict, I read Carter G. Woodson, 'The Isis Papers,' I changed my name from Samuel to Kamau, wore Kente cloth." He laughs at the memory. The young girl's name still escapes him but he never forgot the glaring oversight. He breached the gaps in knowledge.
Running approximately 10 years now, Black Gotham Experience is series of tours, live events, graphic novels and more that explore the impact of African-Americans on the history of New York City. Ware's tours delve not only into the actions of African-Americans but also into larger themes. In a comment on Rose Butler for this article, Professor Leslie Harris, author of "In the Shadows of Slavery: African-Americans in New York City 1626-1863," stated, "[Butler] was part of the generation of Black men and women who were struggling to define freedom as slavery ended." That is one of the themes Ware's tours analyze.